Scotty Marcum, Senior Associate Pastor
A native of Princeton, Kentucky, Scotty Marcum graduated from Jacksonville State University in 1972, where he met his wife of 25 years, Penny. He has three grown children: Carlee, Hillary, and Caleb.
E:
scottymarcum@hpbc.net
P: (423) 493-4111 x117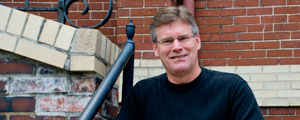 Bruce Howland, Pastoral Care Director
Bruce, an alumnus of Tennessee Temple University with a BS in Bible, serves as Director of Pastoral Care Ministry, which reaches out to those in the hospital, seniors and shut-ins. He has been married for twenty-seven years to Linda Howland, and has two children: Myranda and Joshua.
E:
brucehowland@hpbc.net
P: (423) 493-4111 x109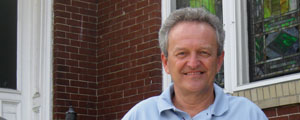 Ken Mahan, Director of Student Ministries
In September of 1970, Ken was accepted as a student at the Word of Life Bible Institute in Schroon Lake, N.Y. Ken is currently a doctorate candidate (dissertation pending) at Knox Theological Seminary. Ken and his wife Lorraine have a passion to inspire teams of Spirit-led servant leaders to create memorable, irresistable environments of authentic, compelling love. By doing so, he hopes to see many students live out John 10:10 'Above and Beyond' for life.
E:
kenmahan@hpbc.net
P: (423) 493-4111 x128
Eric Lovett, Director of Media and Worship
Eric began his ministry at Liberty University / Thomas Road Baptist Church. After a time of running from God, Eric found God leading him back into the music ministry. He believes that everyone deserves a chance to have that victory in life, and that worship is a great avenue for freedom to take place. Eric is also current worship coordinator for
Lead Like Jesus
.
E:
eric.lovett@tntemple.edu
P: (423) 493-4111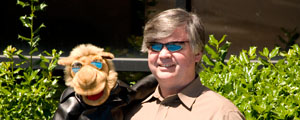 Steve Whiting, Children's/Maintenance Director
It was during the Vietnam War that Steve received Christ as his Savior. He then attended Tennessee Temple University and Temple Baptist Seminary. Steve worked at TTU for nineteen years before transferring to Highland Park Baptist Church as the Children's Director in 2000. Steve and his wife Sherrie have two children: Stephen and Stephanie.
E:
stevewhiting@hpbc.net
P: (423) 493-4111 x123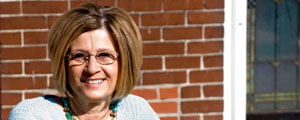 Sue Bouler, Director of Women's Ministries
Sue received Christ as Savior as a 17-year-old while working at a Bible conference. She went to Asbury College for her undergraduate degree where she met and married David Bouler. Sue is the mother of Stephanie, Eric, and Gordie, and grandmother of six. She completed her second Master's degree at Temple Baptist Seminary five years ago.
E:
suebouler@hpbc.net
P: (423) 493-4111 x111
Linda Howland, Assistant to Pastor Lovett
At the age of 10 Linda accepted Christ as her personal Savior. After graduating high school, she served four years overseas in the US Air Force where she met and married Bruce Howland. Linda enjoys reading, sewing, cooking and serving.
E:
lindahowland@hpbc.net
P: (423) 493-4224 x117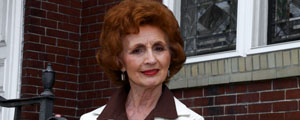 Betty Stiles, Assistant to Pastor Bouler
Betty Stiles has served on the church staff over thirty years. She is the wife of Dr. Roger Stiles and received her training at Tennessee Temple University. She and Dr. Stiles enjoy spending time with their three children and seven grandchildren.
E:
bettystiles@hpbc.net
P: (423) 493-4111 x101
Connie Money, Sec. to Eric Lovett
This year she will celebrate her thirteenth year on staff. God has allowed her to play the piano at Highland Park and she is grateful to continue serving in our worship services. Now her main hobby is spending time with her husband, children and grandchildren.
E:
conniemoney@hpbc.net
P: (423) 493-4222
Stephanie Whiting, Graphic Artist & Webmaster
Stephanie went to Tennessee Temple from preschool through high school, where she graduated as valedictorian of her class. Stephanie currently works in graphics, web maintenence and media at HPBC, as well as working in the AWANA Cubbies program. During the school year, she also helps lead a CEF Bible Club at East Side Elementary School.
E:
stephaniewhiting@hpbc.net
P: (423) 493-4111 x119
Jean Earnshaw, Mailroom
At the age of nine, Jean made a profession of faith, and during the fall revival of 1998 at Highland Park received reassurance of her salvation. She graduated from Tennessee Temple Bible School in 1974 with a degree in theology. She feels very blessed by God's love, mercy and supply of needs, as well as many friends.
E:
jeanearnshaw@hpbc.net
P: (423) 493-4111 x138
Caryl Hogsett, Bookkeeping
Caryl is a graduate of Tennessee Temple University with a BA in Bible and BS in Accounting. She has worked at TTU and HPBC for 32 years and is currently the bookkeeper for HPBC. She also teaches a ladies Sunday School class in the church.
E:
carylhogsett@hpbc.net
P: (423) 493-4111 x106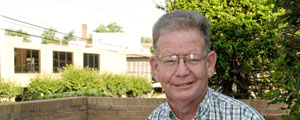 Scott Montgomery, Maintenance
Scott attended TN Temple Academy and also went to Camp Joy. At age eleven, he was saved at a Child Evangelism Fellowship camp. In 1972, after graduating high school, he began working at Tennessee Temple, and in 1993, began working at Highland Park Baptist Church. He met his wife Sharon at HPBC, and has three children - April, Ben and Colby. He praises God for truly blessing his life!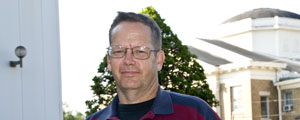 Tim Montgomery, Maintenance
Dr. Lee Roberson's preaching led to Tim's salvation experience in 1962. He is thankful to have grown up in Illinois where his dad pastored. Tim came to work for Tennessee Temple and HPBC in 1977, and feels blessed to have a wonderful family - his wife and two daughters.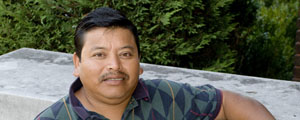 Luis Martinez, Maintenance
Luis was born in Guatemala, and was saved at the age of twenty-five in Florida, where his pastor led him to Christ. He continues to serve the Lord in HPBC's Spanish Church where he ushers and plays the drums for the worship team. He has been working at Highland Park for six months as part of the maintenance staff.
Christina Perez, Housekeeping
A native of Guatemala, Christina was saved ten years ago when a missionary came and told her about Jesus Christ. She has served HPBC for the past five years. She also ushers for the HPBC Spanish Church. She has a wonderful family, including her husband and three beautiful children.